重生之賊行天下
Rebirth of The Thief Who Roamed The World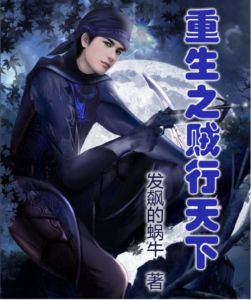 Genres :
Romance, Comédie, Action, VRMMO, Réincarnation, Futuriste
Synopsis :
Le VRMMORPG (Virtual Reality MassivelyMultiplayer Online Role Playing Game) le plus populaire au monde, Conviction, était devenu comme un second monde pour l'humanité. Il s'était greffé à l'économie du monde réel, et à la fois les entreprises et les particuliers cherchaient à faire fortune à travers ce jeu. Dans celui-ci, Nie Yan était fier de son Voleur niveau 180. Il ne pouvait qu'à peine se considérer comme faisant partie des experts du jeu, mais c'était la seule chose dont il pouvait être fier dans sa vie. Il était fauché et incapable de prendre sa vie en main ; une situation dans laquelle il était forcé par l'ennemi de son père. Si ce n'était pour les ventes d'objets qu'il réalisait à l'intérieur du jeu, il n'aurait pas été capable de se payer le moindre repas. Au bout du rouleau, il avait décidé de régler ses affaires une fois pour tout. Il avait alors assassiné l'ennemi de son père. Étendu au sol, blessé mortellement après avoir réussi son assassinat, son histoire n'était pourtant pas destinée à s'arrêter là. Au lieu de mourir, il s'était réveillé un instant plus tard pour se rendre compte qu'il s'était réincarné dans son ancien corps, dix années plus tôt. Armé de son expérience et de ses connaissances des évènements futurs, il avait alors pris la décision de changer son destin dans cette nouvelle vie.
Nom utilisé : Rebirth of the Thief
Statut VO : Fini

Auteur : Mad Snail
Traducteur anglais : littleshanks sur Wuxia World.
Traducteur français : Anciennement Mistral. Version Xiao Novels, AlthanMaiel
Sorties régulières : Samedi
Index :